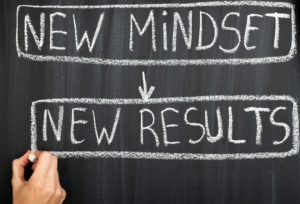 As EHS and risk management professionals, we are wired to think in terms of regulatory compliance. We have to know and comply with regulations. This is fundamental to how we do what we do. Our compliance orientation impacts mental models, our ways of thinking about things, and how we operate. At a certain level, this is fine-and-dandy, but it also limits us.
Because of the need for strong focus on regulatory and rule compliance, risk-related blind spots lurk. Most of the time this is not an issue, but can be problematic with the growing complexity of company risk profiles, including: higher NGO and stakeholder transparency demands; nanotechnology; shrinking production cycles; and, social media dynamics, to name a few. A compliance perspective also limits individual and team innovation and creativity – much to the frustration of leaders who are striving for this.
With our goal at Redinger 360 to empower EHS and risk management leaders and teams bring extraordinary value to their companies, a core piece in our 360 Perspective Workshop is causing a fundamental shift in thinking and perspective – from a compliance orientation to one that is driven by vision and positive impact. The shift is supported by a transformational risk management system framework that is introduced in the workshop.
Here are few things to think about with your EHS and Risk Management practice. How does a compliance orientation limit what you do? Do you have ways to think about and illuminate blind spots? What do you see is possible with the shift in thinking and perspective suggested here?
Feel free to give us a call to talk about these questions and how you and your team can develop a wider perspective that is driven by vision and positive impact – while meeting compliance needs.
---
&copy Redinger EHS, Inc. (2010)